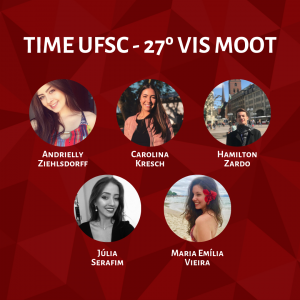 These are the team members that will represent UFSC at the 27th Vis Moot, the biggest arbitration moot in the world.
This edition's case was released a week ago. From now on the students will start to prepare themselves for the oral rounds that will be held in Viena, from April 4th to April 9th, 2020.
We congratulate you for passing the selection process, and wish you success on this new journey!